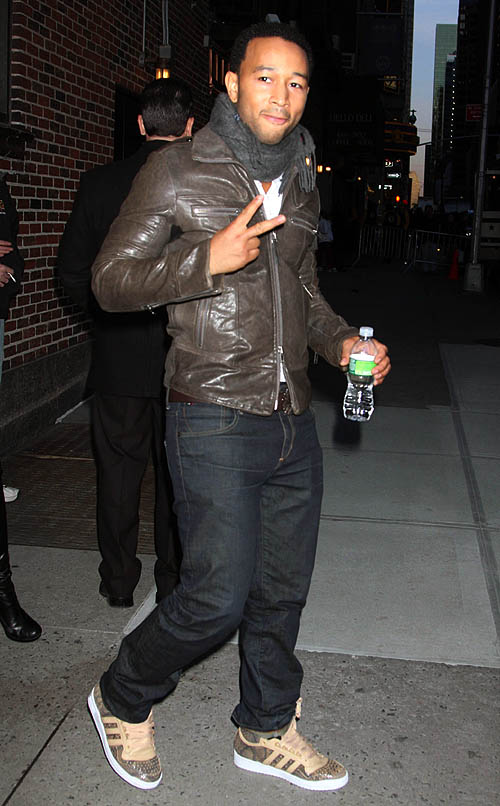 John Legend is talented singer, songwriter and pianist who has won five Grammy Award. Legend's debut album was released in 2004 and he has soared to success since. Legend has worked with many music industry greats including Kanye West, Snoop Dogg, Jay-Z and Alicia Keys. Besides having incredible musical talent, Legend is also very fashionable.
Legend recently showed off his awesome sense of fashion when he was spotted wearing an attractive leather jacket in a masculine gunmetal color. He donned the leather jacket on his way to appear for a taping of The Late Show with David Letterman, located in New York at the world famous Ed Sullivan theater. He added a soft gray scarf, dark jeans and matching sneakers for a funky yet classic look.
Leather jackets have been at the fashion forefront for men for decades. Choosing a soft, supple leather in a gunmetal shade is a sharp, updated look. Why not give your traditional black leather jacket a break for while and get a new one in a sleek shade like the one worn by John Legend? After all, you can never own too many timeless leather jackets!